The Willows brings new additions as golf season approaches
April 5, 2023
Start or end your day dining on the golf course, where The Willows is waiting with new additions this season.
The bar and grill inside the clubhouse at Willow Run Golf Course includes a popular patio overlooking the course.
"We're excited to open for longer hours and bring back the patio," said Amila Husic, GreatLIFE director of food and beverage, and events coordinator. "It's an amazing setting with fantastic views."
Here are seven things to know about The Willows this season.
There are new menu additions
The Willows offers a popular menu of appetizers, burgers, salads and entrees — and there are tasty new items to kick off the golf season.
New additions include a spinach artichoke dip and a Philly steak sandwich.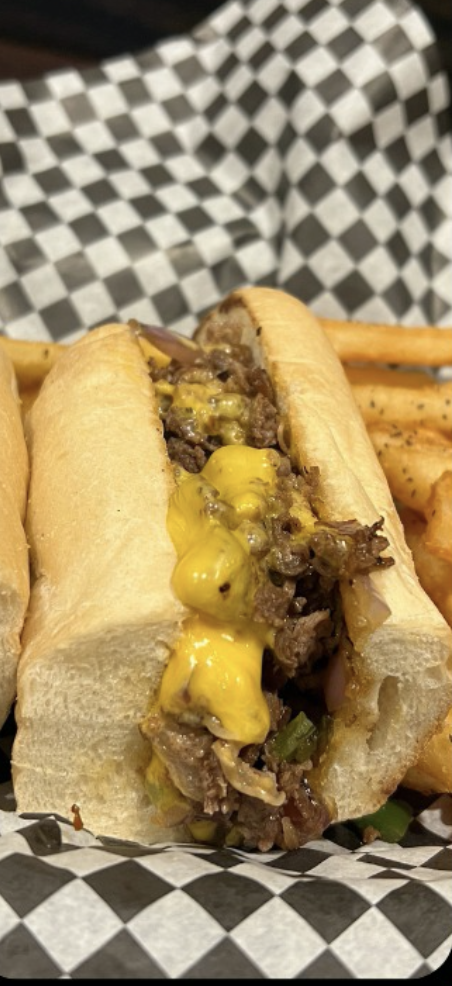 Plus, there's a new Manager Burger each month. April's offering is the Fajita Burger with cheese, bell peppers and onions.
Daily deals abound
There's literally a different reason to visit The Willows every day:
Monday: $3 off burgers.
Tuesday: Taco Tuesday! Taco baskets are $7, and margaritas are $3 off.
Wednesday: $2 off Philly cheesesteak sandwiches.
Thursday: $2 off appetizers.
Friday: $2 off desserts.
Saturday: $2 off entrees.
Sunday: $4 mimosas and $5 bloody marys.
Plus, happy hour runs from 3 to 6 p.m. daily and offers $1 off beer, wine and well drinks.
It's easier to access
Last construction season brought major improvements to Arrowhead Parkway, and they're finishing up this season.
But traffic is flowing through the new roadway alignment now. So enjoy the smoother ride as you use caution through construction and find a refreshed route to The Willows.
Hours expand soon
Summer hours at The Willows start April 17 and will be 10:30 a.m. to 11 p.m. Monday through Thursday. Find the breakfast menu Friday through Sunday, when hours are 9 a.m. to 11 p.m. Friday and Saturday and 8 a.m. to 10 p.m. Sunday.
Brunch can be sooner
Looking for an Easter option this Sunday? The Willows has limited availability for its Easter brunch from 8 a.m. to 2 p.m. Call 605-335-5900 for details.
You can spend your summer on the golf course — and get paid
The Willows is always looking for great team members in the hospitality industry — including one especially fun role. GreatLIFE is looking for beverage cart operators not just at Willow Run but at all GreatLIFE courses. Click here to learn more about these and all job opportunities. 
Plan ahead and you can celebrate
The Willows is so popular it's already booked solid for this year's graduation parties — but if you have a special event coming later this year, start planning now.
The event spaces are booking for September through December, so your holiday party, corporate event or memorable occasion can be hosted here. Contact Husic at 605-929-5887 or amila.husic@joingreatlife.com for information.
To learn more
Click here for a full look at The Willows menu and current hours of operation.